Manual Software Testing
Manual testing is the oldest and the most thorough way of conducting software testing. Although many organizations have now started incorporating automation testing in testing projects, automation testing can never completely replace manual testing. The process of manual testing is greatly dependent on the skills and dedication of the tester.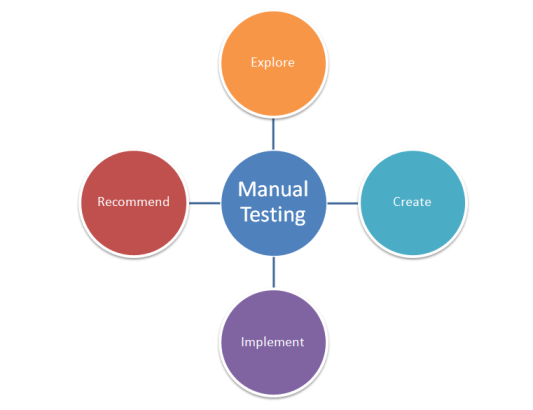 Manual Software Testing
Manual Software Testing Overview
In order to perform manual testing the tester has to be absolutely clear about the testing processes. There is a lot expected from the tester. He needs to understand the functionality of the program because the entire testing activity can be carried out in the right manner only if he has understood the requirement properly. The tester will have to create a test environment and then prepare the test cases accordingly. The process of executing the test cases and verifying the results is also done manually.
The tester has to manually record which tests have passed and which have failed create a detailed report for analysis. Manual testing is of great help when incorporated in the initial stages of software testing.
Manual testing can be incorporate for both big and small projects and wherever there are budgeting issues or the company cannot afford to invest in automation testing tools, manual testing proves to be of great help. Manual testing is still sometimes considered to be more reliable than automation testing although it takes longer automated software testing.
Manual Software Testing Strategy
The strategy for software testing is defined in the test plan. The test plan document defines:
The testing environment in which the software will betested
The purpose of conducting testing
The scope and objective of the testing team
How testing activities are schedules
The approach for carrying out manual testing
Milestones
Roles and responsibilities of various members of the test team
Tools and Testing Methodology Trainings -if any required-
What type of tests need to be performed
How defects would be tracked